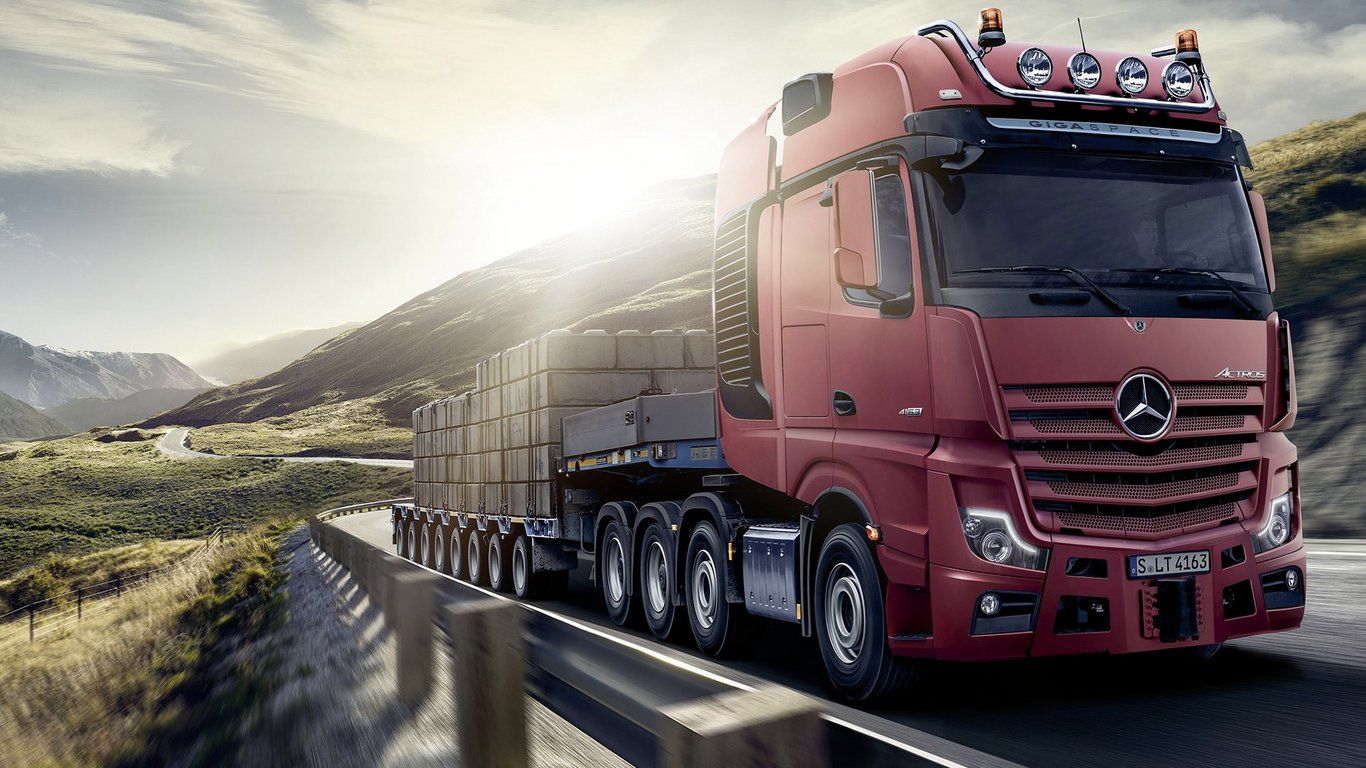 The expert in financial services for trucks and buses.
Daimler Truck Financial Services Germany is your trusted partner for financial products in the commercial vehicle industry. Together we find the right leasing or hire purchase product that meets your individual needs. We are fully integrated into Daimler Truck AG and cover all brands in Germany such as Mercedes-Benz, FUSO, Setra as well as used trucks and buses.
Our leasing- und hire purchase products
Use and pay for the vehicle only for the period of time you need it.

The operate lease for new and used trucks and busses stands for financial independency and flexibility. Only pay for the time and mileage you actually use the vehicle.

Flexible lease term, annual mileage and advance rental upfront payment
Easier financial planning through fixed monthly installments
Benefit from tax advantages

Leasing and services for repair and maintenance combined in one product.

One-stop-shop: save time and effort with a combined leasing and service product by Daimler Truck Financial Services.

One fixed monthly installment for leasing and service
Customizable service solutions
A serviced truck all year around

Your path to vehicle ownership

Spread the costs of your vehicle over a fixed term. Make monthly installments and at the end of the agreement you can call the vehicle your own.

Flexible down payment and lump sum payment options available
The vehicle is an asset on your balance sheet
Once you have made the final payment you will own the vehicle.
Financial Services for all Daimler Truck brands in Germany
Please find more information about Leasing and Hire Purchase for your vehicles on the brand websites below.
Information about vehicle return from Leasing and Service-Leasing

With this brochure, we would like to prepare you for the return of your Mercedes-Benz Truck or FUSO Canter from Leasing or Service-Leasing and to provide you with important information on fair and transparent vehicle evaluation in advance.

Daimler Truck Financial Services vehicle return

Data protection policy for financial services
Do you want to work for the largest financial services provider in the truck and bus business?
For those of you who get things moving and take on responsibility, we offer exciting assignments in a start-up-like setting. People are at the heart of all we do and we live a value-based culture characterized by respect, openness, and trust. Together, we create an environment of mutual appreciation, joy, and fun at work.
Please find more information about career opportunities and open positions here.