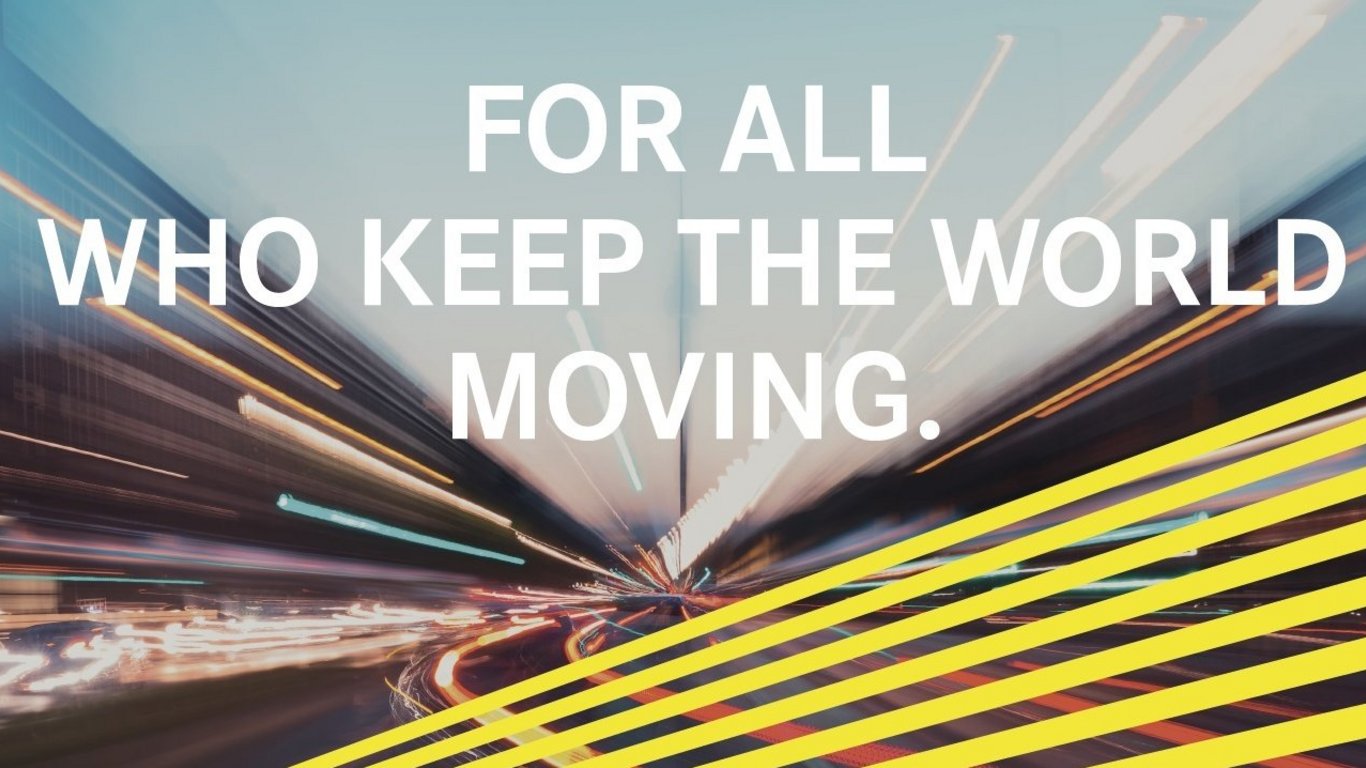 Our customers move the world.
They ensure that goods and people reach their destinations, that our everyday lives can function, and that prosperity is created. Studies show that demand for mobility and transport will continue to grow. The products and services of our customers will be needed more in the future than they are today or in the past. The driving force for us at Daimler Truck is to provide our customers with the best possible support in their work. We develop the right vehicles and services for them: efficient & electric; safe & automated; reliable & connected. We are always there for our customers - for all who keep the world moving. That's our mission and what drives us – and what unites us across divisions and brands.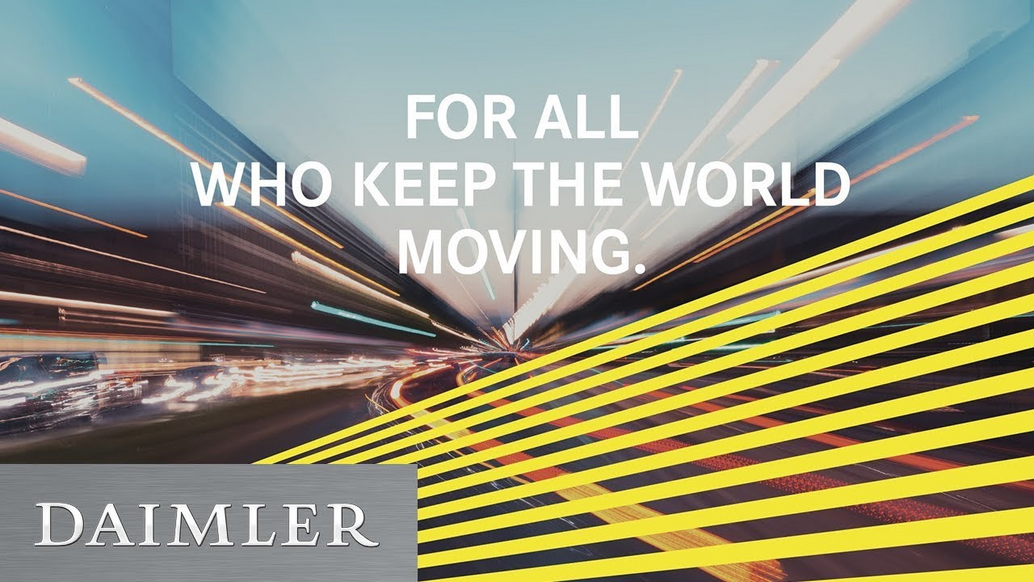 The same applies to the fundamental principles with which we approach our work: We start our work with listening carefully to our customers. We want to understand them. Only in this way can we develop technologies that truly solve problems. We approach our work with the long view. We do not compromise merely to find quick fixes. Sustainable solutions are our goal. And we know that, together, we can get reach that goal faster. Teamwork is not lip service for us; we live it every day. We learn from each other and develop new technologies together -- across our brands and divisions.
Videos from our customers and products
The Kilometre Millionaire

India is a vast, diverse country- with vibrant metropolises, but also untouched and remote regions. In those parts of the country, people are particularly dependent on a reliable supply of the things they need to live. One man who took on this task decades ago is Tarlochan Singh Bhasin. He has been running JSS Logistics, a freight forwarding agency in Nagpur, central India, for 35 years. From there he regularly drives the more than 1300-kilometer route to Salem (South India).He has driven this route in his BharatBenz since 2013. Now he has set a record: a million kilometers without a breakdown or delay. Thus, Tarlochan reliably supplies his fellow men in all regions of India - he is one of many heroes of everyday life who keep our world moving.

Mr Green and the Popcorn Factory

When we go to the movies we naturally expect to be able to buy popcorn. But how does it get there? We owe it to Pat Green, for example, who grows corn in the vastness of Nebraska together with his daughter as fourth–generation farmers. Or to the American Popcorn Company, which processes corn from Pat and many other farmers into popcorn and sells it under the Jolly Time brand. And, of course, people like Jacob Person who make sure that the corn gets to the factory and the popcorn arrives at the cinemas. As a driver at K&B Transportation he has already covered more than 1.5 million miles with his Freightliner truck and is one of many everyday heroes who keep our world moving.

Agriculture is the world's oldest form of economy. Yet how has it managed to secure the world's food supply for thousands of years? That is only possible when agriculture continually reinvents itself. Take the example of the sugar cane harvest in Brazil. The agricultural machinery manufacturer Grunner Tec in Lençóis Paulista, in São Paulo state, has developed an automated vehicle combine from an Axor 3131 and a combine harvester that works in parallel. The system not only increases yields, but also operates very fuel-efficiently. Thanks to engineers such as Mateus Belei from Grunner Tec, agriculture is already benefiting from a technology that will shape mobility in the future. Mateus is one of many heroes of everyday life who keep our world moving.

The furniture in our apartments typically have a quiet life and experience little movement. The situation is completely different for their individual parts. They cover many kilometers before they become a wardrobe or armchair. Take Flagg Inc. from Cincinnati, Ohio, USA as an example. The family-run company, now in its third generation, supplies furniture and kitchen manufacturers. This requires a particularly flexible and efficient truck fleet, which can easily get through tight city traffic. One driver in this fleet is Aries Jones with his Freightliner M2. He makes sure that the parts get to the manufacturer as quickly as possible and that the r furniture gets to its new home. He is one of many heroes of everyday life who keep our world moving.

Education starts with Yellow

At least in the figurative sense, because for many school children in the U.S. every school day starts with the well-known yellow school bus from Thomas Built Buses. Throughout the country it brings students safely to and from school. The employees of Thomas Built Buses in North Carolina go the extra mile: They volunteer to bring students to the library with their yellow buses. There they read and discuss together. Their goal is to get as many children as possible interested in books. The "Reading Buddies" in North Carolina are among our everyday heroes who keep our world moving.