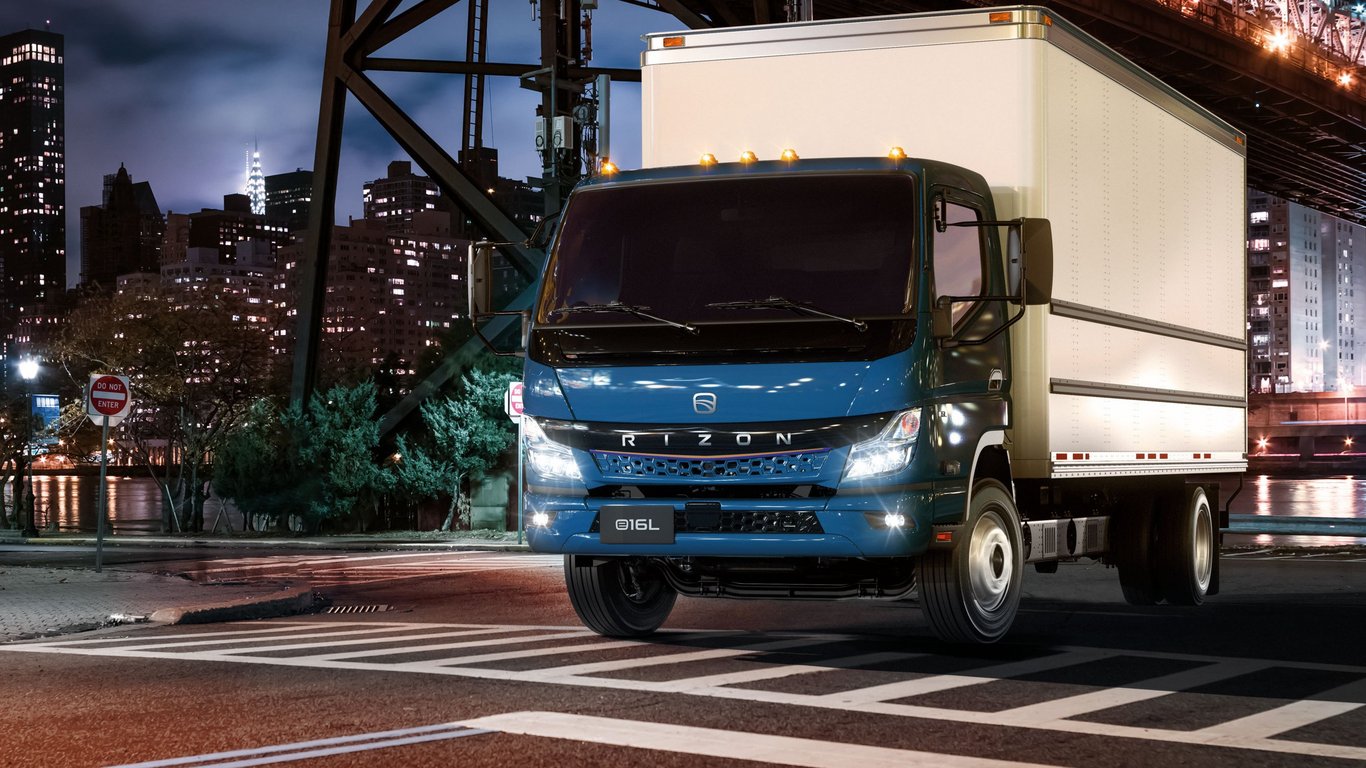 With the new RIZON brand, Daimler Truck is offering its customers in North America all-electric trucks in the medium-duty segment.
RIZON offers zero-emission trucks and mobility solutions and starts with the three model variants e18L, the e16L and the e16M. The Class 4 and Class 5 medium-duty trucks have a range of 110 to 160 miles for the L variant with 3 battery packs and 75 to 110 miles for the M variant with 2 battery packs and are ideal for a variety of applications, including vans, flatbed trucks, landscape waste sites and refrigerated trucks.
RIZON trucks incorporate advanced passive and active safety systems to help safeguard drivers, passengers, and the communities in which they operate. Drivers can feel even more secure in stop-and-go traffic and congested urban areas with Daimler Truck's safety technology such as Active Brake Assist and Active Side Guard Assist.