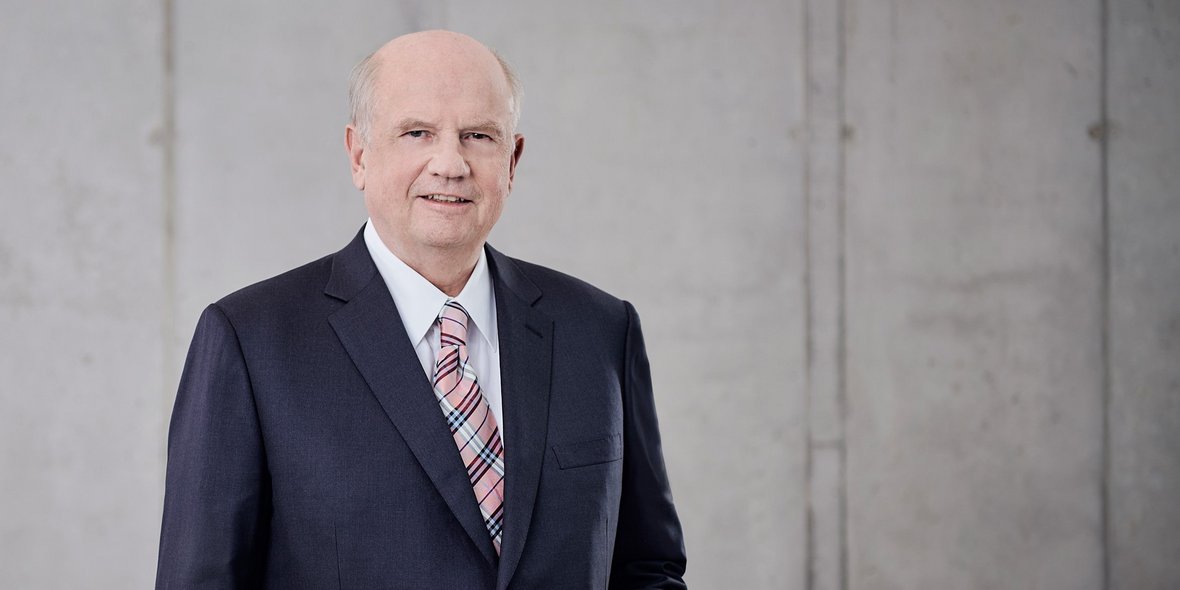 Duluth, Georgia, USA. Supervisory Board of Daimler Truck Holding AG – Shareholder Representative. Former Chairman President and Chief Executive Officer of AGCO Corporation
Elected since 2021. Elected until 2026. Nationality US American and German.
Prof Dr hc Martin H. Richenhagen was born in Cologne, Germany, in 1952. He holds a first and second State Examination in Philology from the University of Bonn, Germany.
Prof Dr hc Martin H. Richenhagen started his career at Hille & Müller GmbH, Germany where he held multiple positions from 1985 until 1995 leading up to General Manager for Supply Chain Management. Prof Dr hc Martin H. Richenhagen was the Senior Executive Vice President of Schindler Deutschland Holdings GmbH, Germany, a worldwide manufacturer and distributor of elevators and escalators, from 1995 until 1998. He also served as Group President for CLAAS KGaA mbH, a global agricultural equipment manufacturer and distributor headquartered in Germany, from 1998 until 2002.
From 2003 until 2004, Prof Dr hc Martin H. Richenhagen was Executive Vice President of Forbo International SA, a flooring material company headquartered in Switzerland. He served as Chief Executive Officer and President of AGCO Corporation, a global manufacturer and distributor of tractors and agricultural equipment, from 2004 to 2020 and as Chairman of the Board of Directors from 2006 to 2020. He is retired since then.
Prof Dr hc Martin H. Richenhagen is a member of the following other legally mandatory supervisory boards and comparable supervisory bodies:
Linde plc (listed)
PPG Industries, Inc. (listed)
AXIOS Sustainable Growth Acquisition Corp. (Chairman, listed)
Stihl Holding AG & Co. KG (not listed)
Daimler Truck AG (group mandate, not listed)
Prof Dr hc Martin H. Richenhagen is also Chairman of the AICGS Board of Trustees (American Institute for Contemporary German Studies).