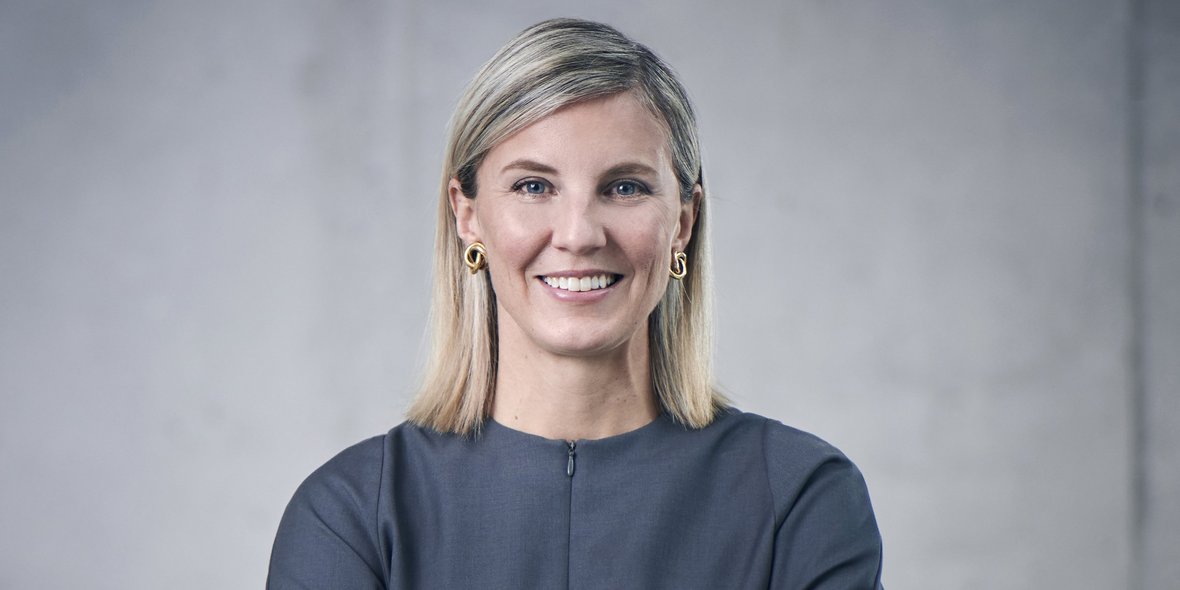 Karin Rådström has been Member of the Board of Management of Daimler Truck Holding AG since December 1, 2021. In this function, she is responsible for the regions Europe and Latin America and the Mercedes-Benz Truck brand. She is also Member of the Board of Management of Daimler Truck AG.
Appointed since 2021 . Appointed until 2029. Nationality Swedish.
Karin Rådström was born on February 22, 1979 in Södertälje, Sweden. After graduating with a Master of Engineering in Industrial Management from the Royal Institute of Technology, Stockholm, she started as a trainee at Scania in 2004.
Since 2007, Karin Rådström held several managing positions at Scania. She started as Group Manager of Product Information within sales and marketing. She then worked in fleet management as Product Planner and Product & Area Manager for five years. In 2012, Karin Rådström was appointed as Director of Fleet & Driver Services with global responsibility for the service portfolio of connected vehicles and driver services. In 2014, she became Director for Pre-Sales & Marketing Communications for Scania East Africa in Kenya, based in Nairobi.
In 2016, she was appointed as the Senior Vice President and Head of Buses & Coaches Scania. From 2019 until 2020, Karin Rådström was responsible for Sales and Marketing at Scania as a member of the Executive Board.
Previous positions:
Member of the Board of Management, regions Europe and Latin America and the Mercedes-Benz Truck brand, Daimler Truck Holding AG, since 2021
Member of the Board of Management, regions Europe and Latin America and the Mercedes-Benz Truck brand, Daimler Truck AG, since 2021