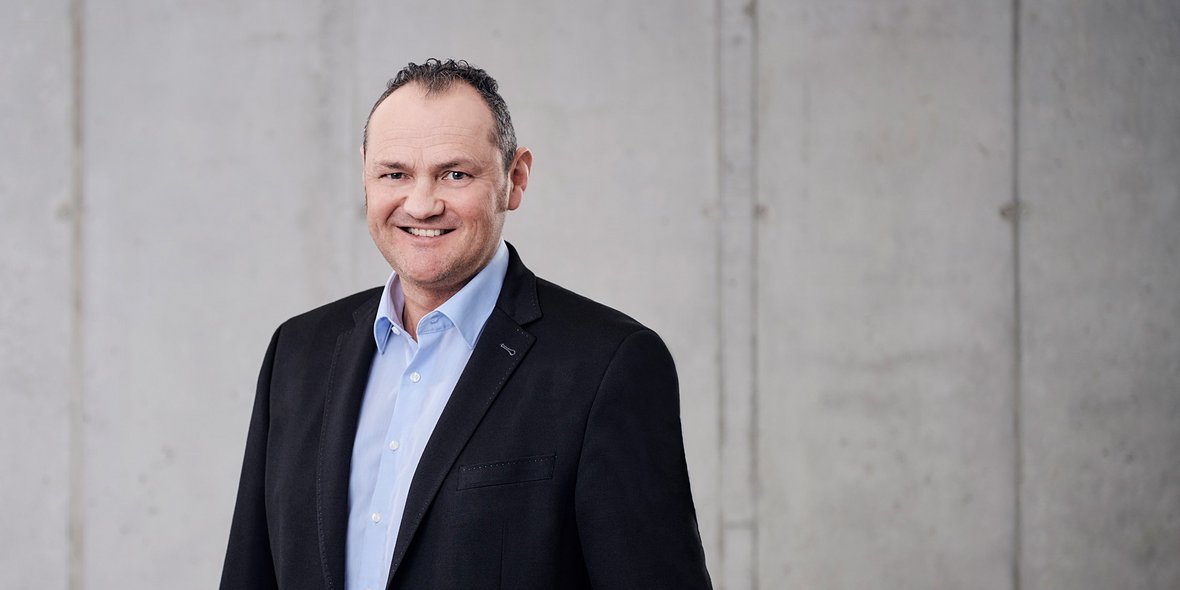 Frankenthal, Germany. Supervisory Board of Daimler Truck Holding AG – Employee Representative. Chairman of the General Works Council of Daimler Buses GmbH. Chairman of the Works Council of the Mercedes-Benz Plant Mannheim.
Elected since 2021. Elected until 2027. Nationality German.
Bruno Buschbacher was born in 1978 in Großsanktnikolaus, Romania. He completed an apprenticeship for industrial mechanics with a specialty in production technology at Daimler-Benz in Mannheim. Subsequently, he completed various continuing education programs, among others, a training program in MTM (methods-time measurement) and Refa (Association for Work Design, Company Organisation and Corporate Development). In 2006, he completed an extra-occupational program in mechanical engineering at the Werner-von-Siemens school in Mannheim. In 2019, he became certified as General Manager at ESMT Berlin and successfully completed the Business Administration Management certificate program at the University of Hamburg in 2023.
From 1996 on, Bruno Buschbacher was an active member of the Mannheim Youth and Apprentice Council, followed by his election as Deputy Chairman of the Central Youth and Apprenticeship Council. Since 2002, he has been a member of the Works Council body in Mannheim, and its chairman since 2021.
Bruno Buschbacher is a member of the following other legally mandatory supervisory boards and comparable supervisory bodies:
Daimler Buses GmbH (group mandate, not listed)
Daimler Truck AG (group mandate, not listed)
In addition to his activity as employee representative, he performs various honorary functions in the area of trade unions.