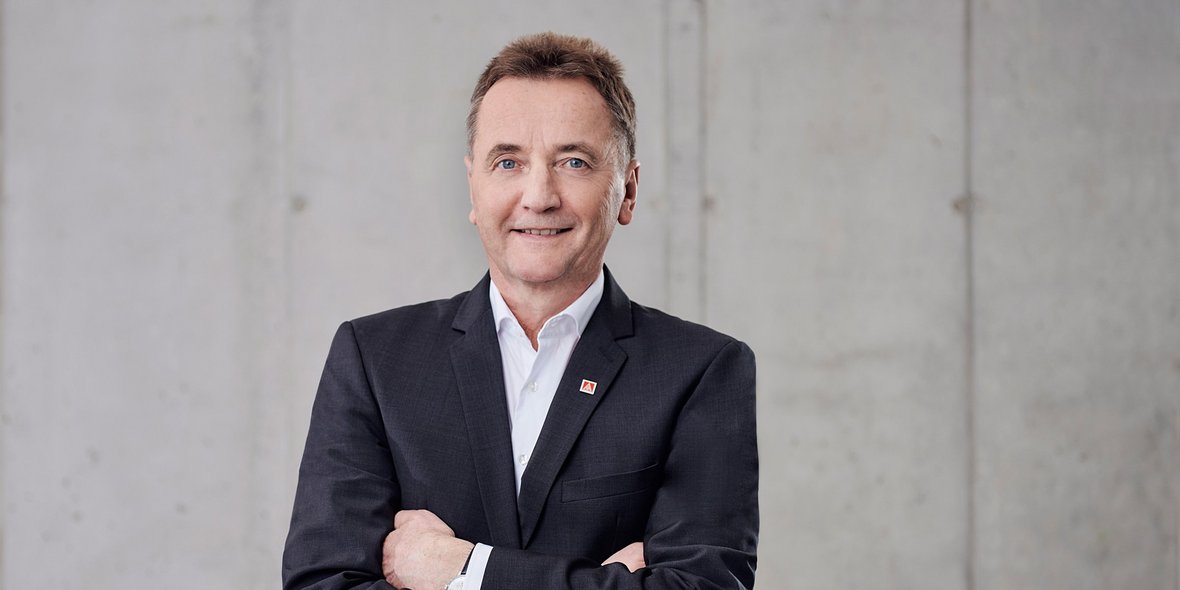 Frankfurt, Germany. Supervisory Board of Daimler Truck Holding AG – Employee Representative. Member of the Audit Committee. German Metalworkers' Union (IG Metall), District Manager Central
Elected since 2021. Elected until 2027. Nationality German.
Jörg Köhlinger was born in 1963 in Wetzlar, Germany. After obtaining his university entrance qualification and his civil service, he completed an apprenticeship as industrial clerk at the Buderus AG steelworks. He subsequently completed a study program at the Akademie der Arbeit at the University of Frankfurt. Köhlinger has been a member of IG Metall since 1987.
Since 1991, Köhlinger has been active in the regional management of district Mitte, which is responsible for the Federal German states of Hesse, Rhineland-Palatinate, Saarland and Thuringia. His initial activity in the regional leadership was as a youth education expert, followed by the responsibility, first, for the union store floor policy and, finally, for the collective bargaining policy in the metal and electrical industry. He has been active as District Head of district Mitte since 2015.
Jörg Köhlinger is a member of the following other legally mandatory supervisory boards and comparable supervisory bodies:
Stahl-Holding-Saar GmbH & Co. KGaA (not listed)
Aktien-Gesellschaft der Dillinger Hüttenwerke (Société Anonyme des Forges et Aciéries de Dilling) (not listed)
DHS - Dillinger Hütte Saarstahl AG (not listed)
Saarstahl Aktiengesellschaft (not listed)
ROGESA Roheisengesellschaft Saar mbH (not listed)
Daimler Truck AG (group mandate, not listed)