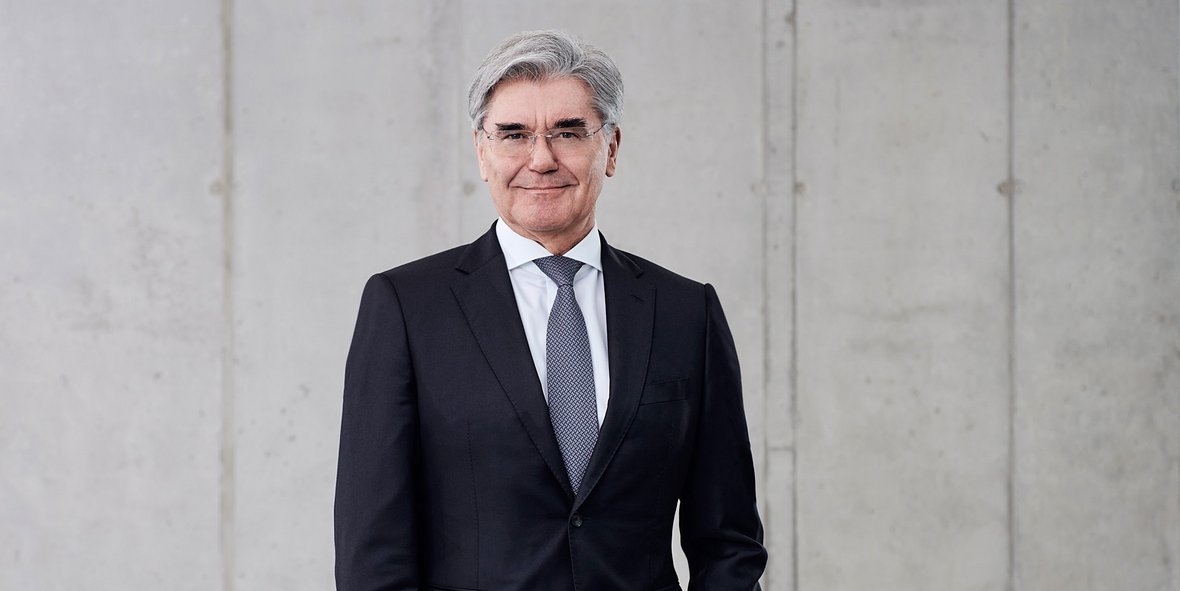 Munich, Germany. Chairman of the Supervisory Board of Daimler Truck Holding AG – Shareholder Representative. Chairman of the Supervisory Board, the Presidential and Remuneration Committee, the Nomination Committee and the Mediation Committee. Chairman of the Supervisory Board of Siemens Energy AG.
Elected since 2021. Elected until 2026. Nationality German.
Joe Kaeser has over 40 years of experience at Siemens AG, where he has held a variety of leading positions in finance and strategy, both within and outside Germany. He began his career at Siemens in 1980 in the field of components and semiconductors, where he also worked in Malaysia and the United States. From 1999 until 2006 Joe Kaeser held leading management positions in the finance area as well as the position as Chief Strategy Officer at Siemens AG. He became Siemens AG´s Chief Financial Officer in 2006 and served as President and Chief Executive Officer of Siemens AG from 2013 to 2021.
Joe Kaeser is a member of the following other legally mandatory supervisory boards and comparable supervisory bodies:
Siemens Engery AG (Chairman, listed)
Siemens Energy Management GmbH (Chairman, further mandate in the Siemens Energy Group, not listed)
Linde plc (listed)
Daimler Truck AG (Chairman, group mandate, not listed)
Joe Kaeser holds memberships in economic and non-economic areas and is, among others, member of the Board of Trustees of the World Economic Forum and Head of the Advisory Council of the Munich Security Conference.